Terry and crew are bringing America the unforgettable sounds of Europe: Italian, French, German, Viennese, Irish, Klezmer, Gypsy and much more. Their spirited and soulful renditions transport the mind to these distant lands and foreign shores, creating the perfect ambience for your themed event.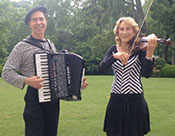 As a performer in a top Austrian band, Die Mürztaler, and later as the director of the Steiermark Oktoberfest in the Baton Rouge area for over 12 years, I've had a chance to see a lot of entertainers. Terry is top-notch: he's always had the talent, energy, and know-how to show my audiences a great time. He has definitely been my first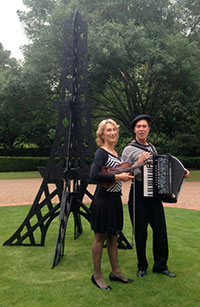 choice for Oktoberfest entertainment in America. The Alpine Express band is truly America's Oktoberfest Band.
Richard Netzberger
Owner/Director
Steiermark Oktoberfest &
Steiermark Productions